New Australian Websites
You are viewing Page 4 of 5 :: < 1 2 3 4 5 >

Are you thinking of an escape plan to get away from the busy lifestyle? You are working hard Monday to Friday and dealing with the stress of the traffic and dealing with deadlines. It's OK to spoil yourself now and then, and nothing say an escape to the country than heading over the hill to the Yarra Valley. Spend the day exploring with sightseeing, taste wine with cheese and enjoy gourmet lunch overlooking the spectacular valleys.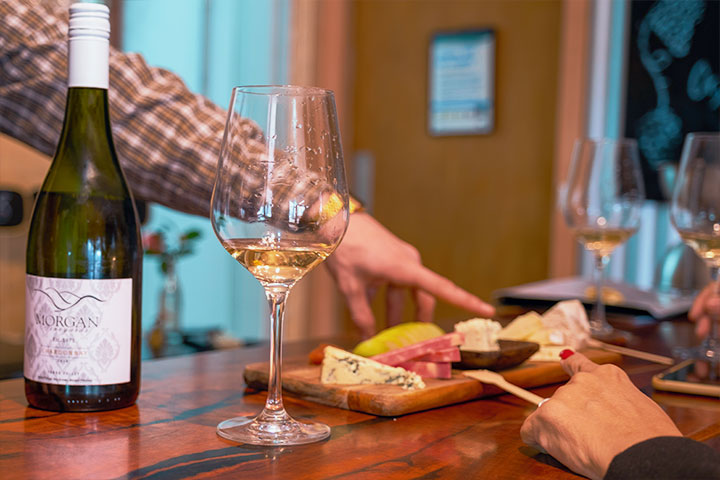 Why would you consider going for a visit to the Yarra Valley? There are so many enjoyable activities at the top of our head. We are going to focus on the wine region of the Yarra Valley. That's right, if you are a lover of wine, cheese to fine dining, well then, there's no other place when it comes to satisfying your taste buds and belly. Reasons to hop on private wine tours to the Yarra Valley. First of all, you do not have to be the designated and sober driver. When you decide to join our private wine tours to the Yarra Valley. We will do all the leg work so you and the group can focus on mastering your wine-tasting techniques. When it comes to Melbourne private tours, you get a better atmosphere because it is only the group and not with public bus tours with random strangers. Meeting new people is always an excellent opportunity to mingle, but it's only worthwhile if you are travelling alone or with a friend. If too much noise is not your glass of wine then you better off opting for our private wine tours from Melbourne to the Yarra Valley. Pick up at your allocated location as we make our way over the hills for fun and laughter over wine, cheese and food. Go with a boutique private wine tour operator in Melbourne At Kangaroo Hopping Tours, we can customise the tours to suit the group's budget and requirements. There are so many fantastic wineries to explore, brewery and distillery too. The group will get to visit 3-4 wineries depending on the pace and how long you prefer to stay at each winery. If it's the is up for a long and relaxing pace we can work with three wineries. More time for photos, chat and to explore the winery. Special occasion coming up anytime soon? We are the only private wine tour operator in the Melbourne who can offer personal photography and video services as part of the tour package. This is an option that is only available to bigger tour groups of 13 people and over. We would recommend this option for your special day out such as Hens day winery tours, bucks day, reunion to birthday and corporate day out. Are you ready for a day to remember? Let's get your friends and family together and start creating new memories, and life is about spending as much time with each other. Time is precious. Make sure you don't forget to live life. Hop on with Kangaroo Hopping Tours for a smooth day of winery hopping for the best experience available in the Yarra Valley.
Address : Nara Ct, Bundoora VIC 3083
Phone : 0411 516 787
Melton Computers delivers technical support to home & business users. We offer onsite & remote support and have over 21 years experience in computer repairs specialising in PC's and Macs. We know that your time is valuable, whether you have to work late at the office, take the kids to a sports game or would simply like the time to relax with your friends. That's why we offer flexible hours so that we can try to work around your lifestyle as best as we can. Most importantly we are committed to our clients by ensuring the repair process runs as smoothly and quickly as possible. Please contact us to organise an appointment!
Address : Melton VIC 3337
Phone : 1800 234 124
When we look at adding value and change in our environment, it can be as easy as purchasing a water feature. You don't need to splash out on the biggest and expensive garden fountains. Something that is eye-catching no matter the size can make a whole lot of difference. At Water Features Galore we have stockists in the Brisbane region for you to visit and inspect our outdoor garden water features and glass fountains. We have been designing and manufacturing features that are kind to the eyes to add a sense of serenity to your home. We want you to come home from a busy day's work to a place that can reduce the noise and adding one of our water features to your Brisbane backyard will do this. The sound of softly running waters can soothe and uplift your mood while you sit back with a book or a cup of hot drink. The backyard is an atmosphere where we should treasure as it's the only place close enough to being outdoors with nature. As human beings, we need to be with around trees and fresh air, it keeps us healthy and heal our souls. Are you ready to purchase or looking to inspect our variety range of stylish water features for a property in Brisbane? We currently have four different categories to transform your home into a place of happiness. 1. Water Features
2. Glass Features
3. Pots
4. Statues Make sure to visit our website to learn more or find us on social media.

Address : 560 – 650 High Street, Epping VIC 3076
Phone : 0434 253 375
Sam & Sally (aka The Tail of Two are a vibrant, fun loving couple from Canberra who have a passion for cinematic wedding videography. This is the official website of the business where you can watch videos and get in touch.
Address : 5 Wattle Street, Queanbeyan NSW 2620
Phone : 0408 500 101
Contemporary Sydney jewellers. Bespoke & custom made engagement rings, wedding rings, sapphire rings, diamond rings, earrings, necklaces, and bracelets. Bespoke jewellery design. Our jewellery is ethically handcrafted in Sydney out of ethical Australian gold and platinum, using hand picked gemstones and conflict free GIA certified diamonds. Shop our jewellery online, visit our Sydney CBD jewellery store or email us to book a complimentary bespoke jewellery design consultation.
Address : Shop UG.07, Chifley 2 Chifley Square, Sydney NSW 2000
Phone : 02 9221 1900
At Fairfield Electrical we offer specialist electrical services for residential, corporate and industrial facilities. With countless years of experience in the industry we have valuable expertise and resources available to provide functional solutions for various electrical issues. Our team of licensed electricians are well equipped in providing excellent services including general maintenance, switchboard upgrades, lighting and power installations and repairs, renovations and extensions, smoke alarm and sensor installations and emergency electrical services. We have been servicing the Western Sydney area for years and have since gained a good reputation as the best electrical service provider in Fairfield. With our reliable, affordable and expertise around electrical services, you can entrust us with all of your electrical needs.
Address : Fairfield NSW 2165
Phone : (02) 9541 8707
Life's hectic, we know it. The best way to unwind from the working week is to gather your closest people for a day trip over the hills to the Yarra Valley for wine, cheese and exceptional dining experience. Don't be silly and be the driver. We can tell you it's not fun being the sober driver while your friends are having fun, sipping wine overlooking at sweeping views. Let us organise the itinerary, provide you with door to door service to take the troubles away. Hop on with our private winery tours to the Yarra Valley. We will pick you up from Melbourne or dedicated suburbs to the Eastern side and make our way to the first winery for our wine tasting tours. We have plenty of options available to suit your group size. We can accommodate special requirements to make the day easy and memorable. You can choose wine tasting tours with cheese pairing, add lunch with a glass of wine or visit the Yarra Valley Chocolaterie. Tour Options You can either hop on a public wine tasting tour when you hop on our bus in the Melbourne CBD or join our more private winery tours. We hope to see you soon on our tour.
Address : 20 Dickinson Grove, Mount Martha VIC 3934
Phone : 1300 584 018
DBOS is a fast-growing Australian-owned premium offshore staffing service provider that ensures strategic outsourcing in a cost-efficient way. Guided by our core values: Excellence, Ingenuity, Integrity, and Heart, DBOS is committed to delivering offshore solutions your business needs to meet your KPIs and required ROIs at a reasonable cost. DBOS offers a free consultation, customised and collaborative transition planning, shared expertise and complete fee transparency to our clients. DBOS make offshore staffing an affordable option for businesses of any scale by providing reduced labour costs while ensuring high-quality output and increase the overall productivity of the staff. Since partnering with DBOS, our clients have enjoyed tremendous growth and continue to save up to 70% of their labour cost.
Address : 5/115 Berry Street, Spring Hill QLD 4000
Phone : 0730883789
Whether you are looking to renovate, construct, repair or upgrade your property, our specialist handyman services can cater to all of your needs. We have been servicing the North Sydney area for years and have since garnered a strong reputation in and around the community. With our team of highly qualified carpenters, architects, artists and technicians you can rest assured that your project will be in good hands. We offer handyman services that cater to residential, commercial and industrial sites. Whether you are looking to fix, repair or maintain your property, our tailored services will help you achieve your vision. Our expert team will support you throughout the process, guiding and relaying their knowledge to ensure that all standards are met.
Address : North Sydney NSW 2060
Phone : 02 8294 6593
Looking for the best fitness, nutrients and health supplements? Wholesupps.com.au is your one-stop-shop for all your gym needs where you face whole new retail experience in sports nutrition and gym wear from the Australian best brands. Brands like Optimum Nutrition, EHP labs, BSN, X50, Ghost, Mars, ATP science, USP Labs and more.
Address : Suite 4&5, 13-15 Ereton Dr, Arundel, Gold Coast QLD 4214
Phone : 1300809717
More Results ???