Travel / Tourism
You are viewing Page 2 of 20 :: < 1 2 3 4 5 >

Noosa Brewery Tours specialise in giving you an amazing day out touring through the best breweries and distilleries in Noosa, and it's picturesque Noosa hinterland.
Address : BO Box 390, Noosavile QLD 4566
Phone : 0491 677 199
Looking for unique private tours of Margaret River? Look no further than The Margaret River Experience. As locals of Margaret River, we know the region like the back of our hand and offer a fun and relaxed atmosphere. Whether you want to visit your favourite local wineries or you are new to the area and want to leave the itinerary to us, we have a solution for groups of all sizes. Select from half-day wine tours, brewery tours or food and wine tours which are affordably priced and ideal for hens and bucks parties. We also offer a private driver service for locals and tourists. You may need transport to a music event or you may be celebrating a work function, whatever the occasion, we can help. Contact us today to speak with one of our business owners who have a passion for customer service.
Address : 2/45 Tunbridge Street, Margaret River WA 6285
Phone : 0484 538 885
Melbourne Boat Hire is Melbourne's premium, eco-friendly electric self-drive boat hire and tour operator on the iconic Yarra River in Melbourne. We offer a unique, intimate water tourism experience with a difference. Take in Melbourne's feature landmarks from a completely new perspective away from the hustle and bustle of the busy city streets. Cruise the beautiful Yarra River – the social heart of Melbourne like never before! From the comfort of your luxury vessel, with the option of enjoying exquisite food and beverage dining packages. Highlights include the Botanical Gardens, Herring Island Park, the Melbourne Cricket Ground, Southbank, Federation Square and the breathtaking riverside beauty of Docklands. Looking to celebrate a special occasion in Melbourne Look no further than a romantic dinner cruise for two, a private skippered cruise or for larger events a private boat charter for up to 35 passengers.
Address : 45 Newquay Promenade , Docklands VIC 3008
Phone : 1300988309
Ride International Tours can provide the very best specialists you need when looking for cycling tours in Australia and around the World. We have cycling tours of Australia, Italy, Spain, India, France and other European countries, as well as famous routes such as Giro D'Italia, Tour De France, French Pyrenees Tour and a range more. No matter your cycling wants and needs we have a tour to suit you, as well as creating bespoke cycling tours upon request. Should you need to hire a bike, we have a range of bikes to suit your tour and level, from world-class brands so you can be sure you have the right bike for the tour ahead.

Address : 37-43 Breese St, Brunswick VIC 3056
Phone : 1300 140 311
Up Close and Local Tours offer daily small group and private tours around Perth, the Swan Valley, Bickley Valley and Margaret River region, with a focus on showcasing our best local boutique producers. Whether you love food, wine, cider, whiskey or gin, on any tour with Up Close and Local you will taste amazing local produce and get to know the locals to hear their stories and see first-hand how it all happens - often this means exclusive access to experiences that are not available to the general public. Visit the best wineries in the Swan Valley wine region, uncover the hidden gems of the Bickley Valley cider and wine trail, taste Perth's best craft beer at our urban breweries or visit gin and whiskey distilleries for a behind the scenes tasting tour like no other. Short on time? We also do Margaret River day trips and wine tours from Perth. For those looking for wine education, take a look at the hands-on winemaking tours for a unique wine tour where you get to blend your own bottle of wine, or make your own bottle of sparkling wine. If food is your thing, take a look at Perth's only Low and Slow BBQ tour which features some of the most exciting (and delicious) American style barbeque meats, ribs, sides and a whole lot more. Take a look at the daily food and wine tours that can be booked online, or have a private tour or charter customised specifically to your taste and interest for couples, small groups and corporate groups of any size.
Address : 79 McMaster Street, Victoria Park WA 6100
Phone : 0423 126 254
See the Blue Mountains on a bike or electric e-Bike. FUN and FREEDOM! We are Katoomba's ONLY professional bike hire shop. Book online or walk in, so easy. We offer top quality ELECTRIC urban e-Bikes as well as both standard and ELECTRIC mountain e-Bike rental.
Address : 144 Bathurst Road, Katoomba NSW 2780
Phone : 0432 052 899
Capital city of Australia has a lot of tourist destinations that attracts visitors worldwide. Melbourne city boats a range of sightseeing and due to its location this place is full of day trip destinations. If you are also planning to visit Melbourne then you can find exciting day trip packages at OZ Tours & Adventures at very affordbale price.
Address : Melbourne VIC 3008
Phone : 0439713604
Tour Operator offering Sydney Tours, Blue Mountains Tours & Hunter Valley Wine Tours. Genuine Small Groups Maximum 10 Guests. Private Tours Available On Request. Great service & Great Prices!
Address : 2 Norfolk St, Killara NSW 2071
Phone : +61 468 431 694
Get your Hens together for a spectacular day out over wine, ciders, cheese to gourmet lunch in the comfort of our private designated driver to make the day feel special. Reasons to hop on with our Hens Day Winery Tours? We understand how important it is when it comes to celebrating your Hens day with your closest friends and family. Your Hens day should be customised to suit the group, and that is what we do best. We will save you all the headaches of finding activities for the whole day. It's a lot of fun when friends and family when they love wine, cheese and excellent food. Hens half day or full day winery hopping tours? We know that time is precious, and not all of us can spare the whole day when we have families or essential items to get back to at home. That is the reason why we have a half-day Hens winery tours available for these circumstances. We will organise 2-3 winery hopping visits and still back it back home by 2 pm, away from the traffic is always a bonus! Full day Hens wine tours package A full-day Yarra Valley wine tours for the Hens group is based on the pace you wish to enjoy at each winery. If you want more time and slower pace to take advantage of each winery, we recommend only doing three wineries. We can customise the day with at least one fun activity such as participating in a flower crowning class or private chocolate tasting at the Yarra Valley Chocolaterie. What's unique about our Hens wine tasting tours? When you hop on with us for a big group, we will have a dedicated driver and a personalise host that will follow you and capture the day on camera. He will then put together a short clip of your Hens day out. Something that is only provided with a tour guide with this experience receives the special day on video. Get professional group photos, videos and drone footage!
Address : Christmas St, Fairfield VIC 3078
Phone : 0411516787
Are you thinking of an escape plan to get away from the busy lifestyle? You are working hard Monday to Friday and dealing with the stress of the traffic and dealing with deadlines. It's OK to spoil yourself now and then, and nothing say an escape to the country than heading over the hill to the Yarra Valley. Spend the day exploring with sightseeing, taste wine with cheese and enjoy gourmet lunch overlooking the spectacular valleys.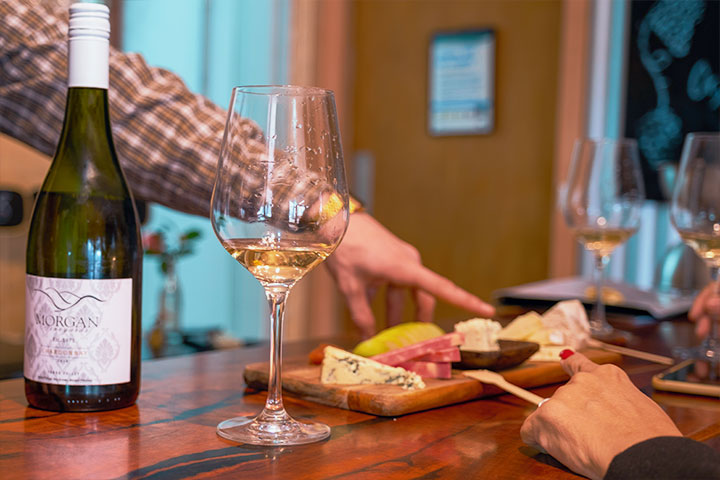 Why would you consider going for a visit to the Yarra Valley? There are so many enjoyable activities at the top of our head. We are going to focus on the wine region of the Yarra Valley. That's right, if you are a lover of wine, cheese to fine dining, well then, there's no other place when it comes to satisfying your taste buds and belly. Reasons to hop on private wine tours to the Yarra Valley. First of all, you do not have to be the designated and sober driver. When you decide to join our private wine tours to the Yarra Valley. We will do all the leg work so you and the group can focus on mastering your wine-tasting techniques. When it comes to Melbourne private tours, you get a better atmosphere because it is only the group and not with public bus tours with random strangers. Meeting new people is always an excellent opportunity to mingle, but it's only worthwhile if you are travelling alone or with a friend. If too much noise is not your glass of wine then you better off opting for our private wine tours from Melbourne to the Yarra Valley. Pick up at your allocated location as we make our way over the hills for fun and laughter over wine, cheese and food. Go with a boutique private wine tour operator in Melbourne At Kangaroo Hopping Tours, we can customise the tours to suit the group's budget and requirements. There are so many fantastic wineries to explore, brewery and distillery too. The group will get to visit 3-4 wineries depending on the pace and how long you prefer to stay at each winery. If it's the is up for a long and relaxing pace we can work with three wineries. More time for photos, chat and to explore the winery. Special occasion coming up anytime soon? We are the only private wine tour operator in the Melbourne who can offer personal photography and video services as part of the tour package. This is an option that is only available to bigger tour groups of 13 people and over. We would recommend this option for your special day out such as Hens day winery tours, bucks day, reunion to birthday and corporate day out. Are you ready for a day to remember? Let's get your friends and family together and start creating new memories, and life is about spending as much time with each other. Time is precious. Make sure you don't forget to live life. Hop on with Kangaroo Hopping Tours for a smooth day of winery hopping for the best experience available in the Yarra Valley.
Address : Nara Ct, Bundoora VIC 3083
Phone : 0411 516 787
More Results ???