Travel / Tourism
You are viewing Page 2 of 20 :: < 1 2 3 4 5 >

Get your Hens together for a spectacular day out over wine, ciders, cheese to gourmet lunch in the comfort of our private designated driver to make the day feel special. Reasons to hop on with our Hens Day Winery Tours? We understand how important it is when it comes to celebrating your Hens day with your closest friends and family. Your Hens day should be customised to suit the group, and that is what we do best. We will save you all the headaches of finding activities for the whole day. It's a lot of fun when friends and family when they love wine, cheese and excellent food. Hens half day or full day winery hopping tours? We know that time is precious, and not all of us can spare the whole day when we have families or essential items to get back to at home. That is the reason why we have a half-day Hens winery tours available for these circumstances. We will organise 2-3 winery hopping visits and still back it back home by 2 pm, away from the traffic is always a bonus! Full day Hens wine tours package A full-day Yarra Valley wine tours for the Hens group is based on the pace you wish to enjoy at each winery. If you want more time and slower pace to take advantage of each winery, we recommend only doing three wineries. We can customise the day with at least one fun activity such as participating in a flower crowning class or private chocolate tasting at the Yarra Valley Chocolaterie. What's unique about our Hens wine tasting tours? When you hop on with us for a big group, we will have a dedicated driver and a personalise host that will follow you and capture the day on camera. He will then put together a short clip of your Hens day out. Something that is only provided with a tour guide with this experience receives the special day on video. Get professional group photos, videos and drone footage!
Address : Christmas St, Fairfield VIC 3078
Phone : 0411516787
Are you thinking of an escape plan to get away from the busy lifestyle? You are working hard Monday to Friday and dealing with the stress of the traffic and dealing with deadlines. It's OK to spoil yourself now and then, and nothing say an escape to the country than heading over the hill to the Yarra Valley. Spend the day exploring with sightseeing, taste wine with cheese and enjoy gourmet lunch overlooking the spectacular valleys.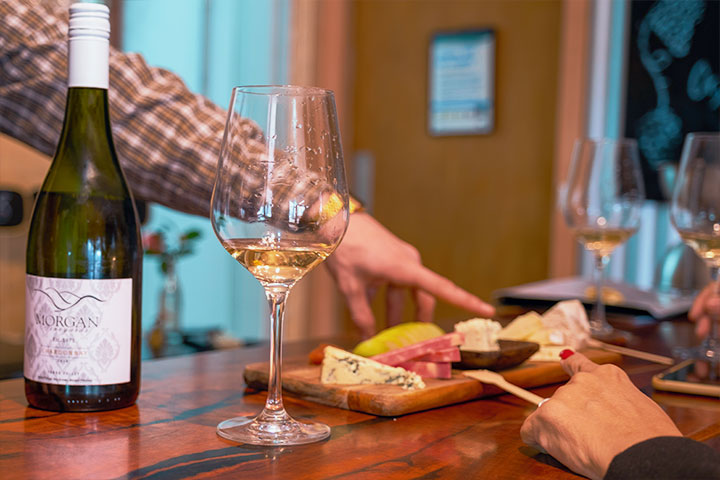 Why would you consider going for a visit to the Yarra Valley? There are so many enjoyable activities at the top of our head. We are going to focus on the wine region of the Yarra Valley. That's right, if you are a lover of wine, cheese to fine dining, well then, there's no other place when it comes to satisfying your taste buds and belly. Reasons to hop on private wine tours to the Yarra Valley. First of all, you do not have to be the designated and sober driver. When you decide to join our private wine tours to the Yarra Valley. We will do all the leg work so you and the group can focus on mastering your wine-tasting techniques. When it comes to Melbourne private tours, you get a better atmosphere because it is only the group and not with public bus tours with random strangers. Meeting new people is always an excellent opportunity to mingle, but it's only worthwhile if you are travelling alone or with a friend. If too much noise is not your glass of wine then you better off opting for our private wine tours from Melbourne to the Yarra Valley. Pick up at your allocated location as we make our way over the hills for fun and laughter over wine, cheese and food. Go with a boutique private wine tour operator in Melbourne At Kangaroo Hopping Tours, we can customise the tours to suit the group's budget and requirements. There are so many fantastic wineries to explore, brewery and distillery too. The group will get to visit 3-4 wineries depending on the pace and how long you prefer to stay at each winery. If it's the is up for a long and relaxing pace we can work with three wineries. More time for photos, chat and to explore the winery. Special occasion coming up anytime soon? We are the only private wine tour operator in the Melbourne who can offer personal photography and video services as part of the tour package. This is an option that is only available to bigger tour groups of 13 people and over. We would recommend this option for your special day out such as Hens day winery tours, bucks day, reunion to birthday and corporate day out. Are you ready for a day to remember? Let's get your friends and family together and start creating new memories, and life is about spending as much time with each other. Time is precious. Make sure you don't forget to live life. Hop on with Kangaroo Hopping Tours for a smooth day of winery hopping for the best experience available in the Yarra Valley.
Address : Nara Ct, Bundoora VIC 3083
Phone : 0411 516 787
Life's hectic, we know it. The best way to unwind from the working week is to gather your closest people for a day trip over the hills to the Yarra Valley for wine, cheese and exceptional dining experience. Don't be silly and be the driver. We can tell you it's not fun being the sober driver while your friends are having fun, sipping wine overlooking at sweeping views. Let us organise the itinerary, provide you with door to door service to take the troubles away. Hop on with our private winery tours to the Yarra Valley. We will pick you up from Melbourne or dedicated suburbs to the Eastern side and make our way to the first winery for our wine tasting tours. We have plenty of options available to suit your group size. We can accommodate special requirements to make the day easy and memorable. You can choose wine tasting tours with cheese pairing, add lunch with a glass of wine or visit the Yarra Valley Chocolaterie. Tour Options You can either hop on a public wine tasting tour when you hop on our bus in the Melbourne CBD or join our more private winery tours. We hope to see you soon on our tour.
Address : 20 Dickinson Grove, Mount Martha VIC 3934
Phone : 1300 584 018
Discover the greatest attractions on offer in Australia's first state New South Wales and its dazzling capital Sydney, with our range of expertly designed itineraries. MPT's Travel Designer can create a bespoke itinerary to perfectly match your tastes and interests. Whether you're travelling as an individual, part of a group or as a family, you're in safe and reliable hands with our expert local guides.

Address : 18 Larchmont Avenue, East Killara NSW 2071
Phone : 0280040500
PrepaidSIMs is here to provide Aussie travellers with the most affordable and reliable Prepaid Travel SIM Cards from destinations around the world. Together with YOU, we'll make international roaming a thing of the past. Make the smart choice, and travel with freedom by using a Prepaid Travel SIM. With coverage in USA, Japan, Europe, New Zealand and over 100+ other destinations, we've got the right SIM for you!
Address : 5/171 Collins St, Melbourne VIC 3000
Phone : 0397900000
Melbourne Small Group Tours specialize in high quality, great value experiences, with one 11 passengers! We offer day trips from Melbourne, including the famous Great Ocean Road. Join one of our friendly guides on a day tour, or book a private tour and let us design the perfect tour for you. Visit our website for live availability and instant online bookings. We also have lots of visitor information such as free things to do in Melbourne and places to visit. So... escape the crowds, relax and let us show you our beautiful city and surrounds. You will feel like a guest, not a number, on our memorable tours.
Address : PO Box 21 Park Street Belmont, Melbourne VIC 3000
Phone : 0466041432
If you're looking for adventure and luxury in the Northern Territory, you've come to the right place! Our ultimate tour is the perfect mix of excitement and relaxation, suitable for everyone! The ultimate tour starts with a scenic flight complete with a spectacular floatplane landing on the waters of Sweets Lagoon where your once in a lifetime adventure unfolds. Just picture an experience that combines a floatplane, airboats and a cruise all in one adventure!
Address : GPO Box 1067, Darwin NT 0801
Phone : 08 8981 4881
Experience the Horizontal Falls up close and personal with a heart pumping fast boat ride and a breathtaking seaplane flight from high up above. Include an optional scenic helicopter ride over top, and we guarantee that the experience will stay with you for a lifetime. The team at Horizontal Falls Seaplane Adventures will help you tick this item off your bucket list in the most exciting way possible. We can't wait to introduce you to the Horizontal Falls! Offering half day, full day and overnight tours departing from Broome or Derby, we have something for everyone. Make your next experience of a lifetime a Horizontal Falls Seaplane adventure.

Address : Hangar 14, Gus Winckel Road, Broome WA 6725
Phone : 0891921172
Paradise Point Adventures has partnered with our sister company Horizontal Seaplane Adventures, the most experienced tour operator in the Broome region, to bring you the opportunity to join us on an exciting range of Cape Leveque and Broome tours. From low-level seaplane flights over the spectacular coastline to laid-back cruising through the thousand islands of the Buccaneer Archipelago, we have something for everyone. If you're looking for something a little more exciting, take a heart pumping fast boat ride straight through the Horizontal Falls, one of the greatest wonders of the natural world. You don't need to look any further for the best day trips to the Horizontal Falls, whether it be action-packed adventure or laid back cruising or a combination of the two you're looking for.
Address : Hangar 14a, Broome WA 6725
Phone : 08 9192 1172
Tasmania's leading provider of premium small group tours, tailor-made private tours and specialty self-drive adventures. Our focus is on fascinating nature & wildlife, rich heritage, gourmet food & wine and high-quality interpretation. We invite you to be immersed in a rejuvenating environment where lush wilderness is combined with all the comforts of modern life. Here, at 'the edge of the world', let us refresh your body and mind with all that a Tasmanian holiday has to offer.

Address : GPO Box 1753, Hobart TAS 7001
Phone : 03 6231 4214
More Results ???